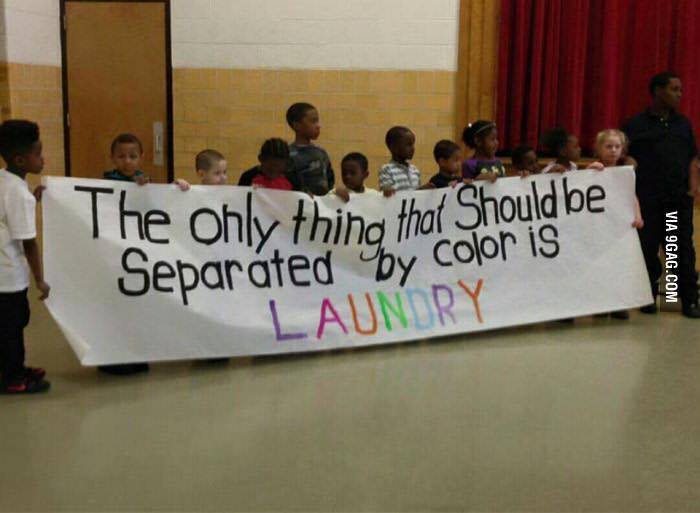 https://pbs.twimg.com/media/CbueAFvUkAEaKQy.jpg
A: (shows B the picture above).
B: Absolutely, so right. We all bleed the same. Amen.
- Hi guys! I guess the sentence "The only thing that should be separated by color is laundry." has a figurative meaning here. Is it correct? If yes, what does it mean?
Thanks a lot!
StevenLoan